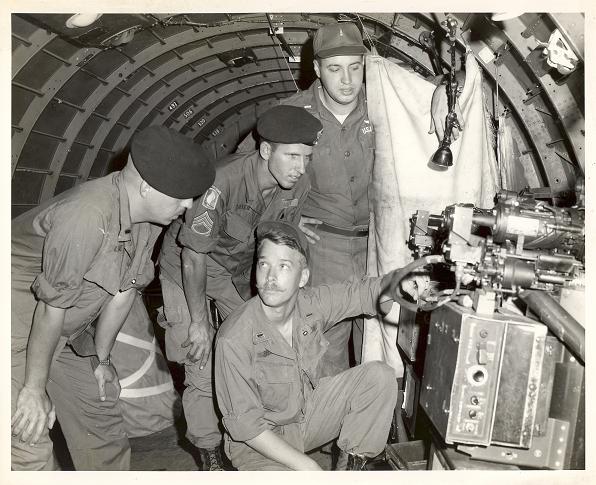 My father used to have this photo on the wall in his office. I was trying to identify the Air Force Lt. in the background as I have several photos of him, so I sent an e-mail out to some people I thought might help. Little did I know how fast and far my e-mails would travel on the Internet. I now have ID's on everyone in the photo, I have spoken with with one of them- then Special Forces Lt. Mike Linnane(left).
(Standing(left to right): Lt. Michael D. Linnane, Sgt 1st Class Richard D. Grier, Lt. James E. Cross. Kneeling: Lt. Michael L. Smithson) Photographer- Tom Hegre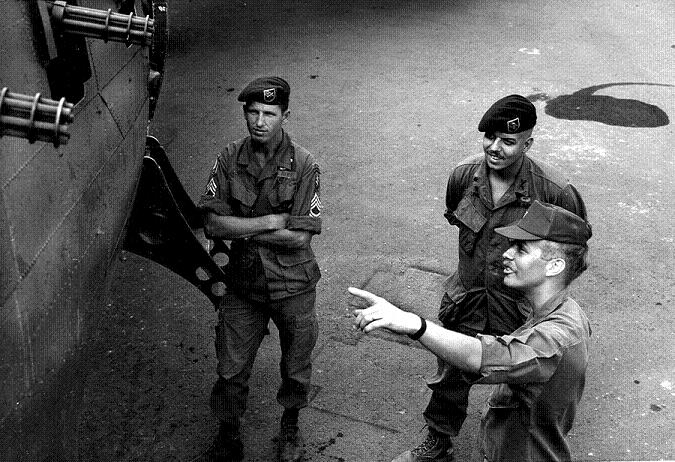 Here's another photo from the same day. (Courtesy of Tom Hegre Collection)
Below are are a couple of articles mentioning the men in the photo. Many thanks to Don Luke for sending them to me and giving permission to post them here.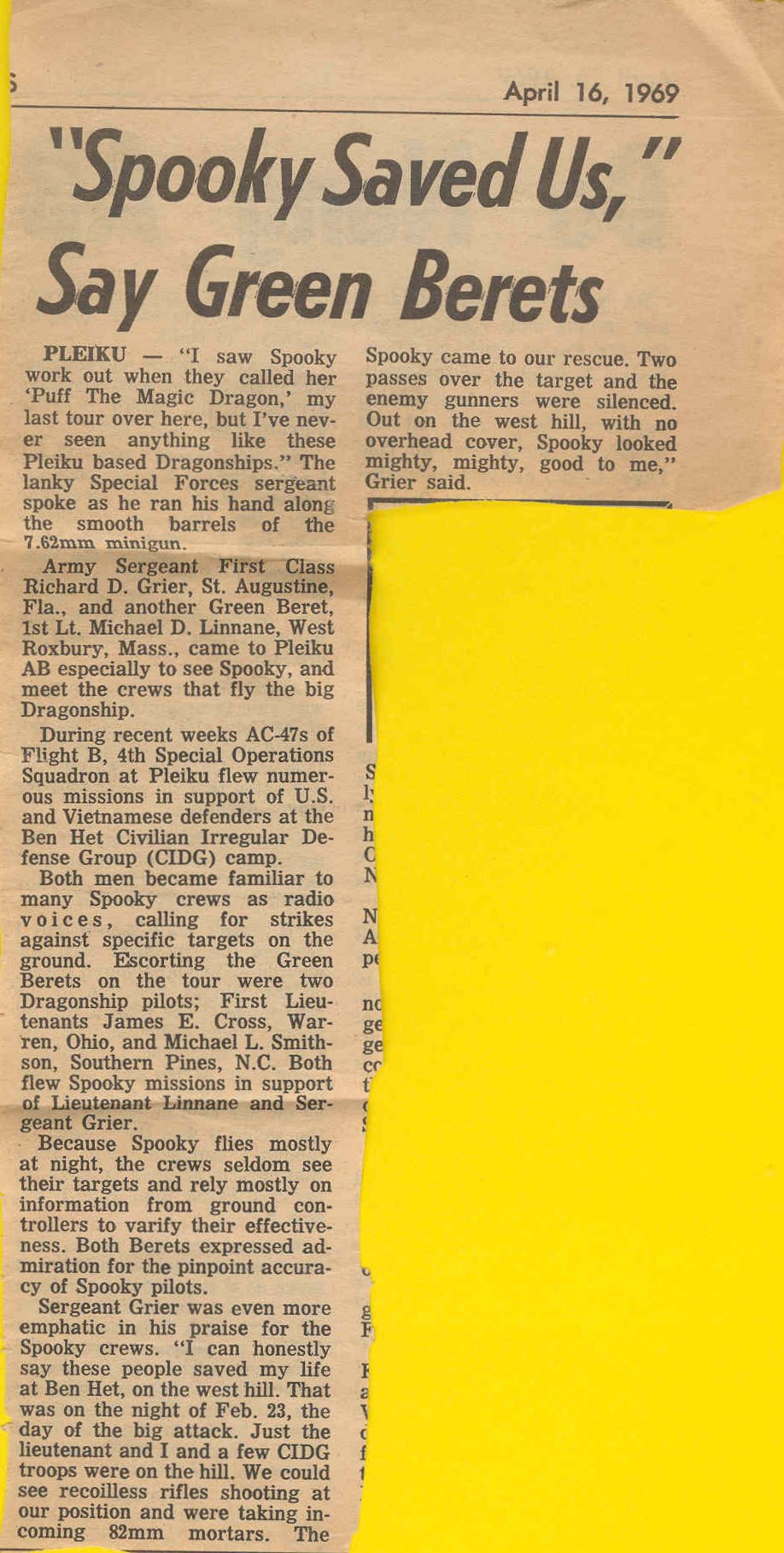 Article Courtesy of Don Luke
Article Courtesy of Don Luke
This site is the personal property of Chris Smithson. It is hosted locally by ConnectNC and is not part of, affiliated with, or even close to being an official site of the Town of Southern Pines.