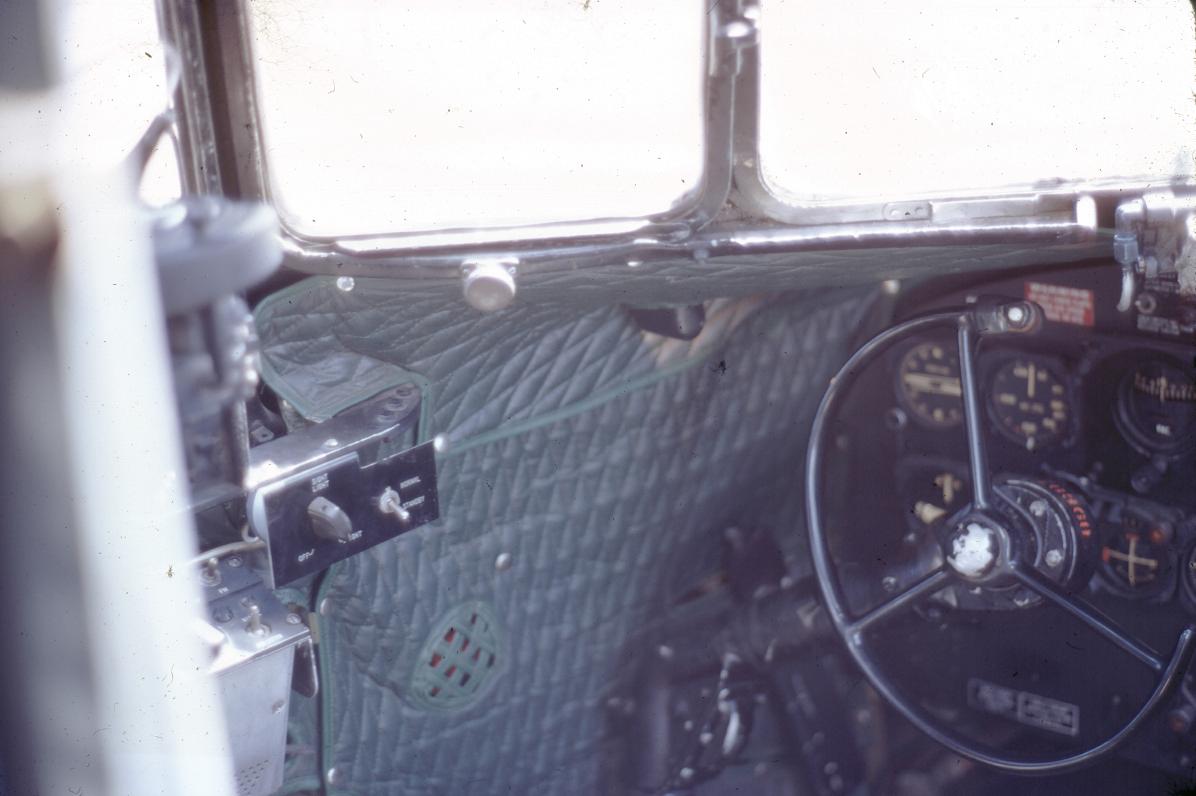 View of some of the left seat controls and instruments. The gunsight is partially visible on the left. The small box with knob and switch below it are for brightness and normal/standby operation.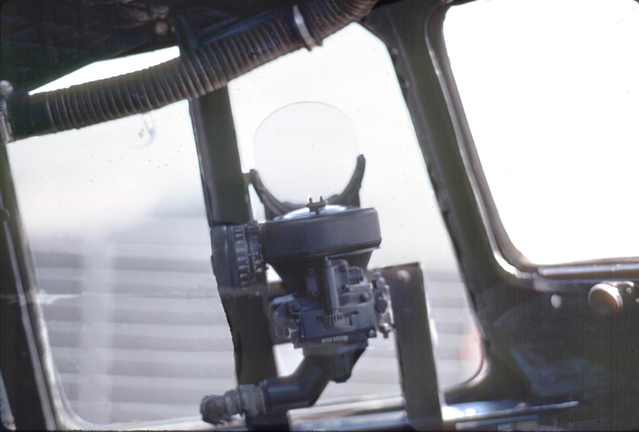 A straight-on view from the left seat through the gunsight. I know there are stories of the sighting system just being a mark on the window and a piece of pipe on the wingtip, but I've never seen evidence of that.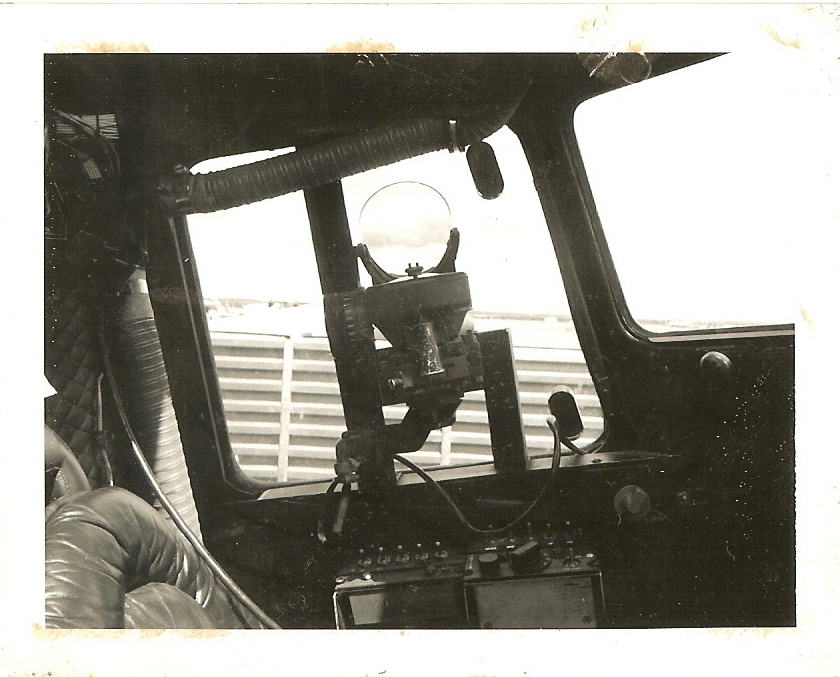 Another view of the gunsight. My father wote on the back of this print, "That's the gunsight in the window. Below it is the pilot's intercom controls. each switch is a radio that can be monitored. The Small black knob is volume and the large one is the selector for radio transmitters."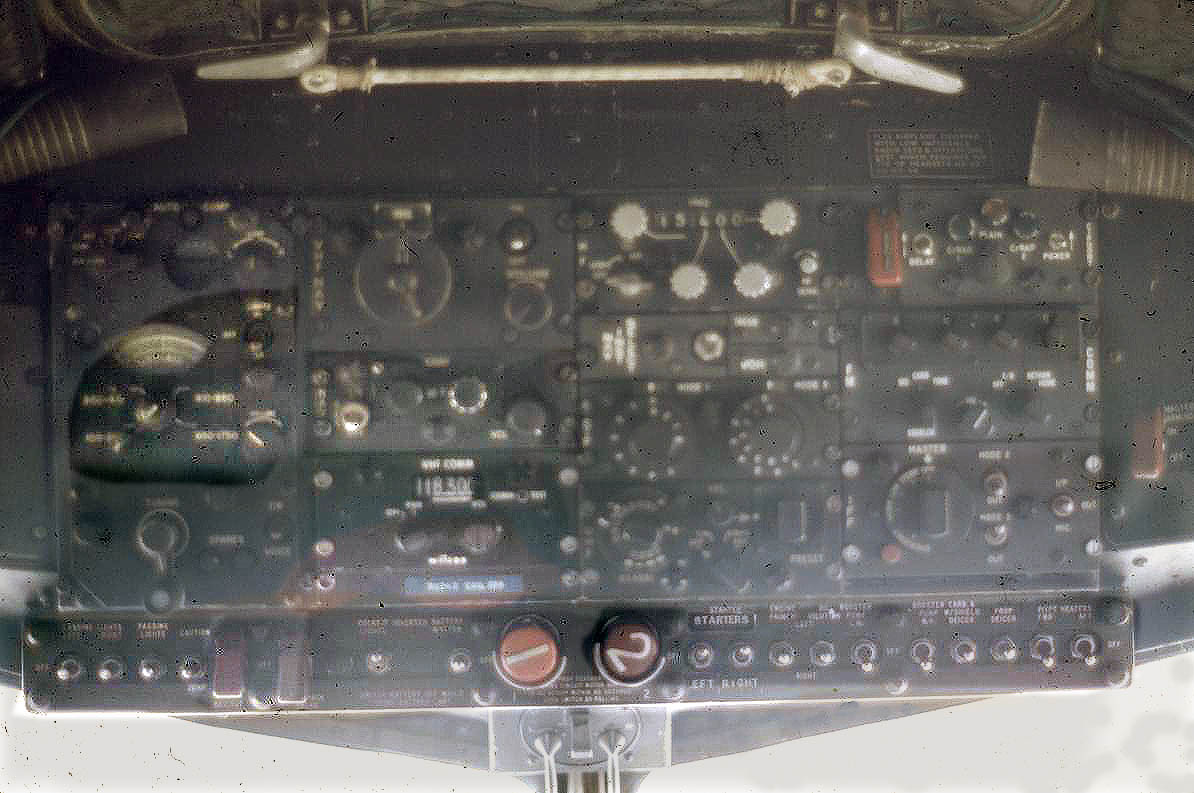 A view of the center overhead panel.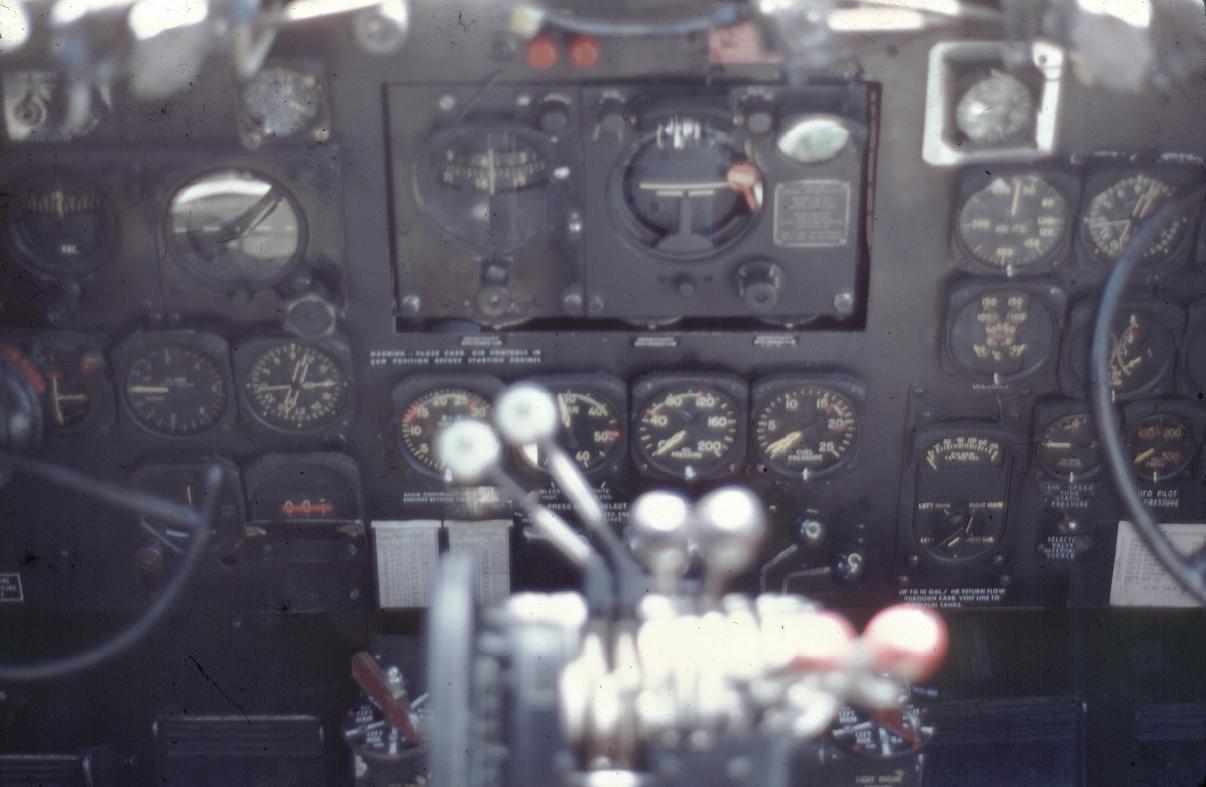 Main instrument panel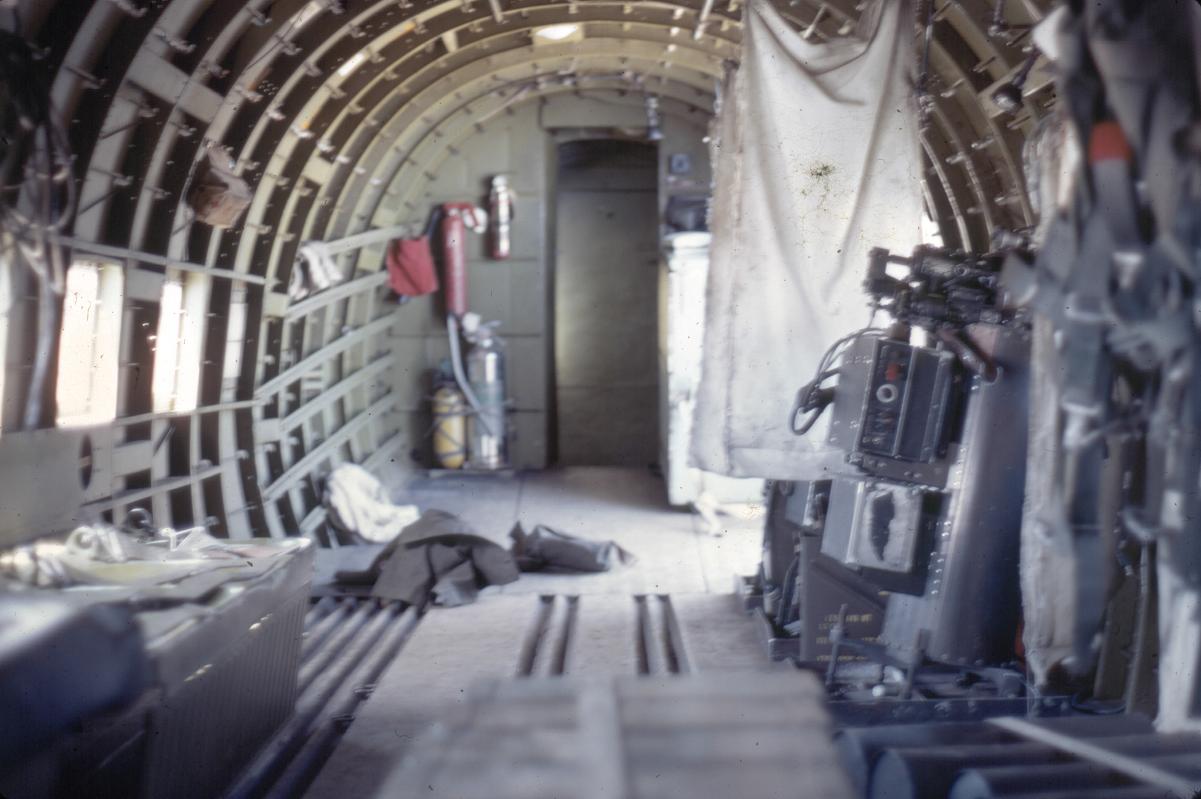 View from cockpit looking back towards tail. There is a urinal in the back section. My dad thought it was funny to kick the rudder pedals back and forth while someone was in there using the facilities. How do I know this? We had a camper with a similar configuration and he did the same thing to me driving down the road. After I came back out, he laughed and said that's what you did when you were flying a "Gooneybird."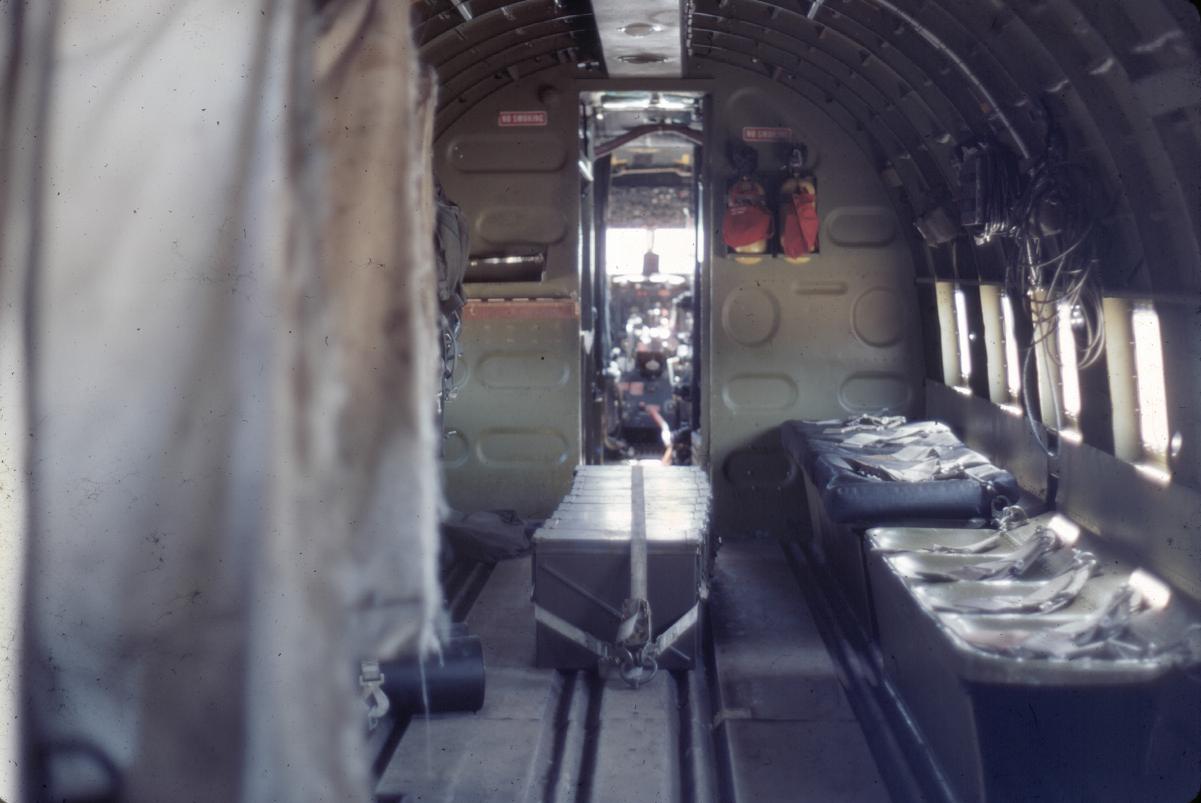 View looking forward towards the cockpit. Notice the ammo cans strapped to the middle of the floor.
All photos Copyright 2007 Chris Smithson
This site is the personal property of Chris Smithson. It is hosted locally by ConnectNC and is not part of, affiliated with, or even close to being an official site of the Town of Southern Pines.