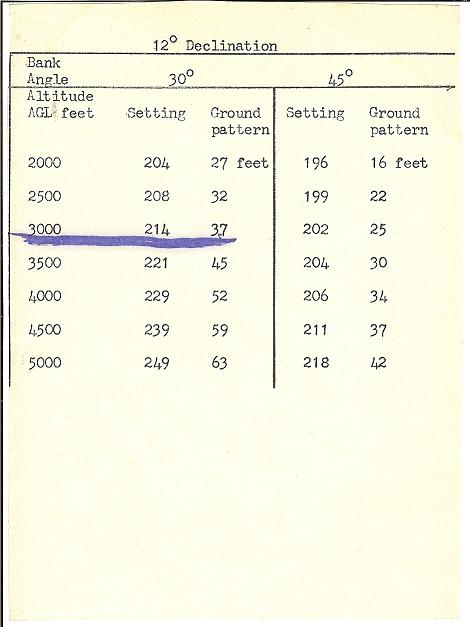 I have not seen this anywhere else on the net. I belive it is a chart for gunsight settings. Note that he has 3,000 feet AGL at 30 degrees underlined (see also next image). Everything I've read says 3,000 feet was the standard/best altitude for Spooky to operate from.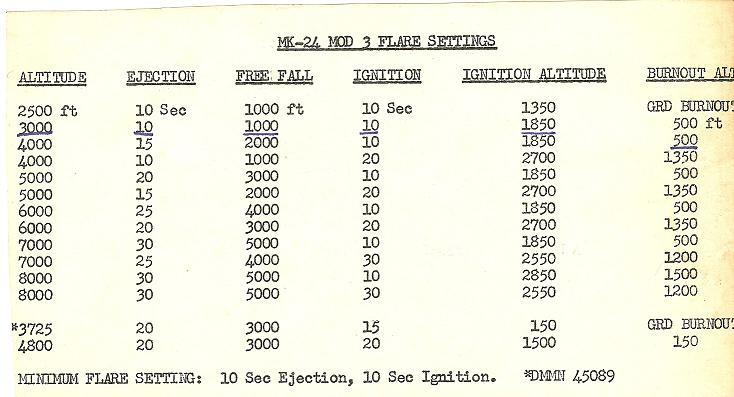 Another item I have not seen elsewhere. This chart indicates settings and parameters for flares dropped from Spooky. Again 3,000 ft AGL is underlined on the chart.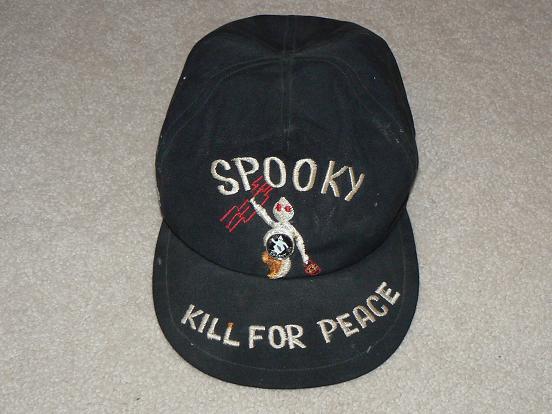 A lot of Spooky guys had a hat similar to this, but this oneincludes "Kill For Peace" on the brim. See History Page for a mention of the "Kill For Peace" slogan.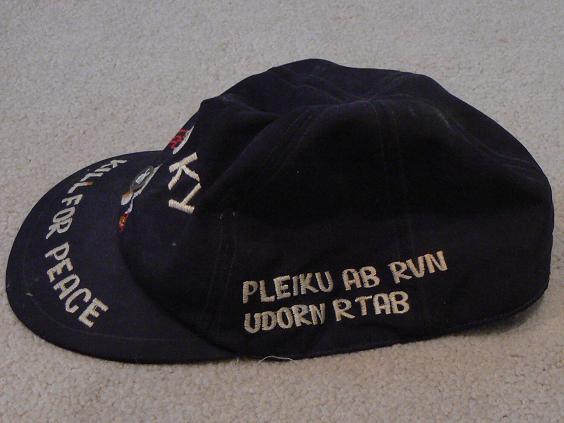 See his log for more details. He was stationed at Pleiku but spent a couple of months TDY at Udorn in Thailand.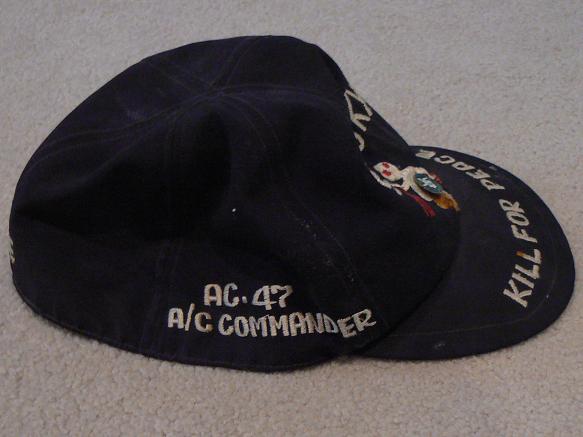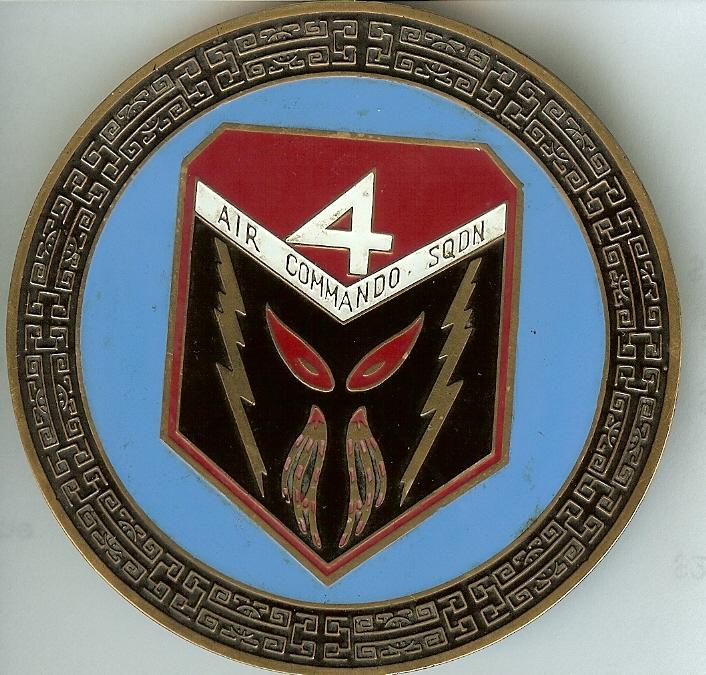 4th ACS coaster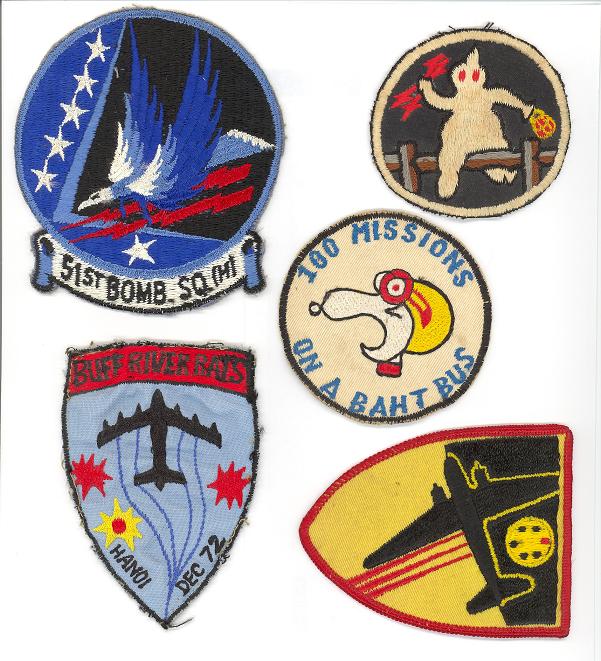 A few patches. Obviously not all just AC-47. The "BUFF River Rats" patch came from his trip "downtown" (over Hanoi) during Operation Linebacker II.
The origin of the "Spooky going over the fence" patch is explained by John Bonner: "The patch is from the Udorn operation, depicting Spooky crossing a fence. When we'd head north and crossed the Laotian border, we'd tell ATC we were "crossing the fence," to which they'd say something like "stay safe," or "good hunting, cleared to leave frequency." Most of the guys who pulled duty up at Udorn got those patches." (Thanks for the info John)
I'm told the Spooky shoulder patches (lower right) were handed out by the guys from GE (the company that made the mini guns).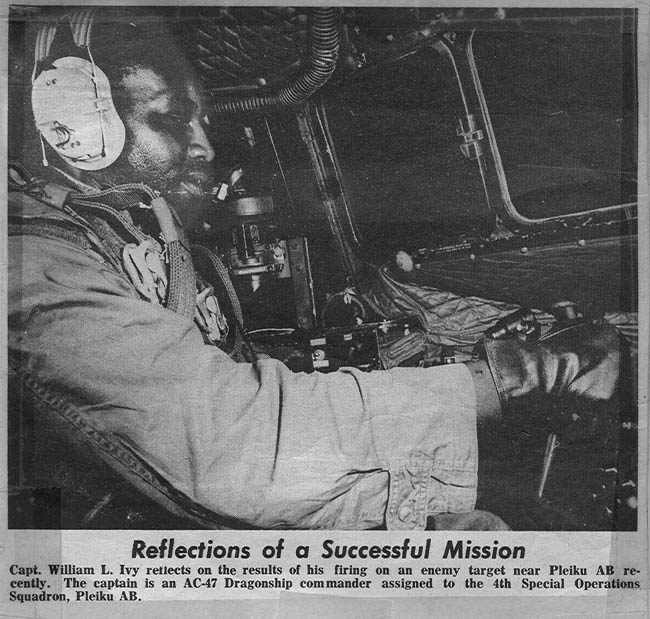 Captain William L. Ivy (Scan courtesy of Tom Hegre)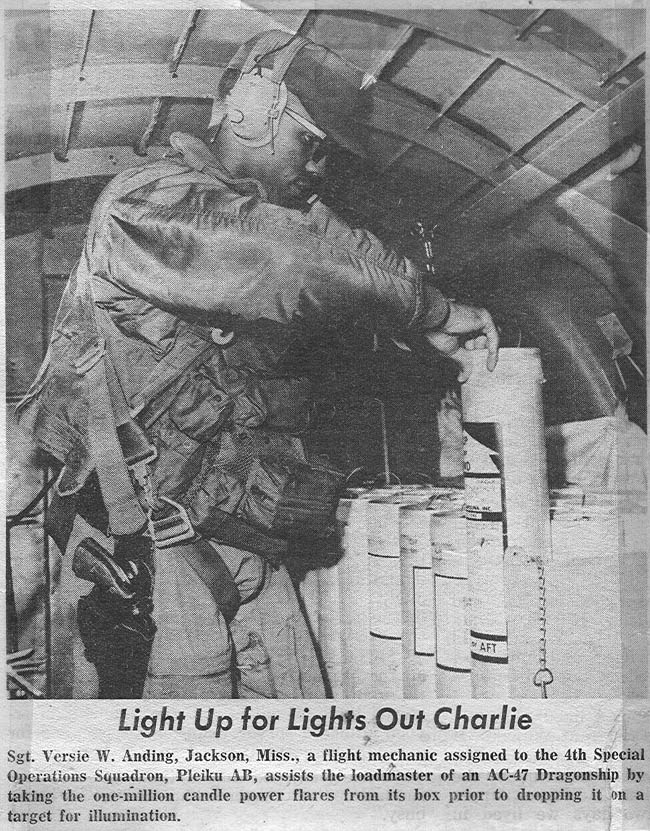 Sgt. Versie W Anding (Scan courtesy of Tom Hegre)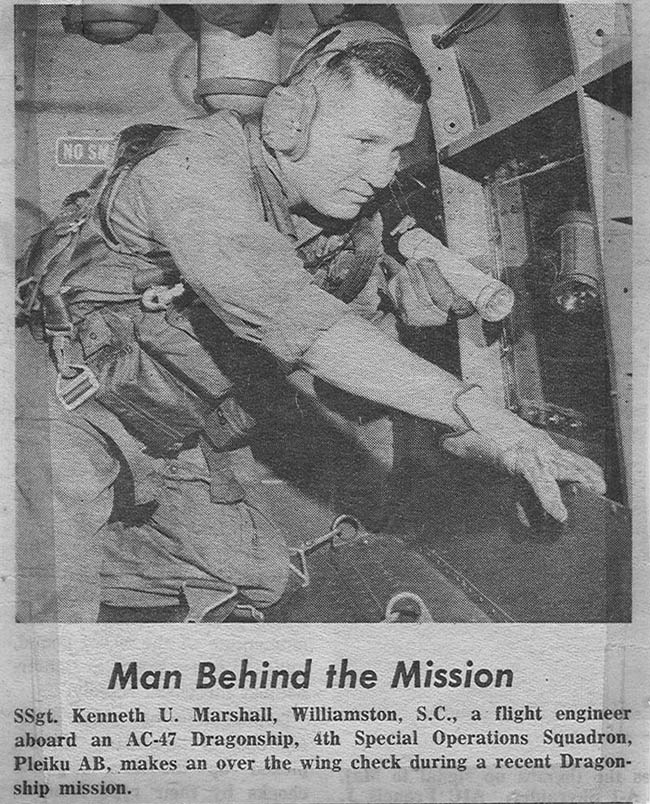 SSgt. Kenneth U. Marshall (Scan courtesy of Tom Hegre)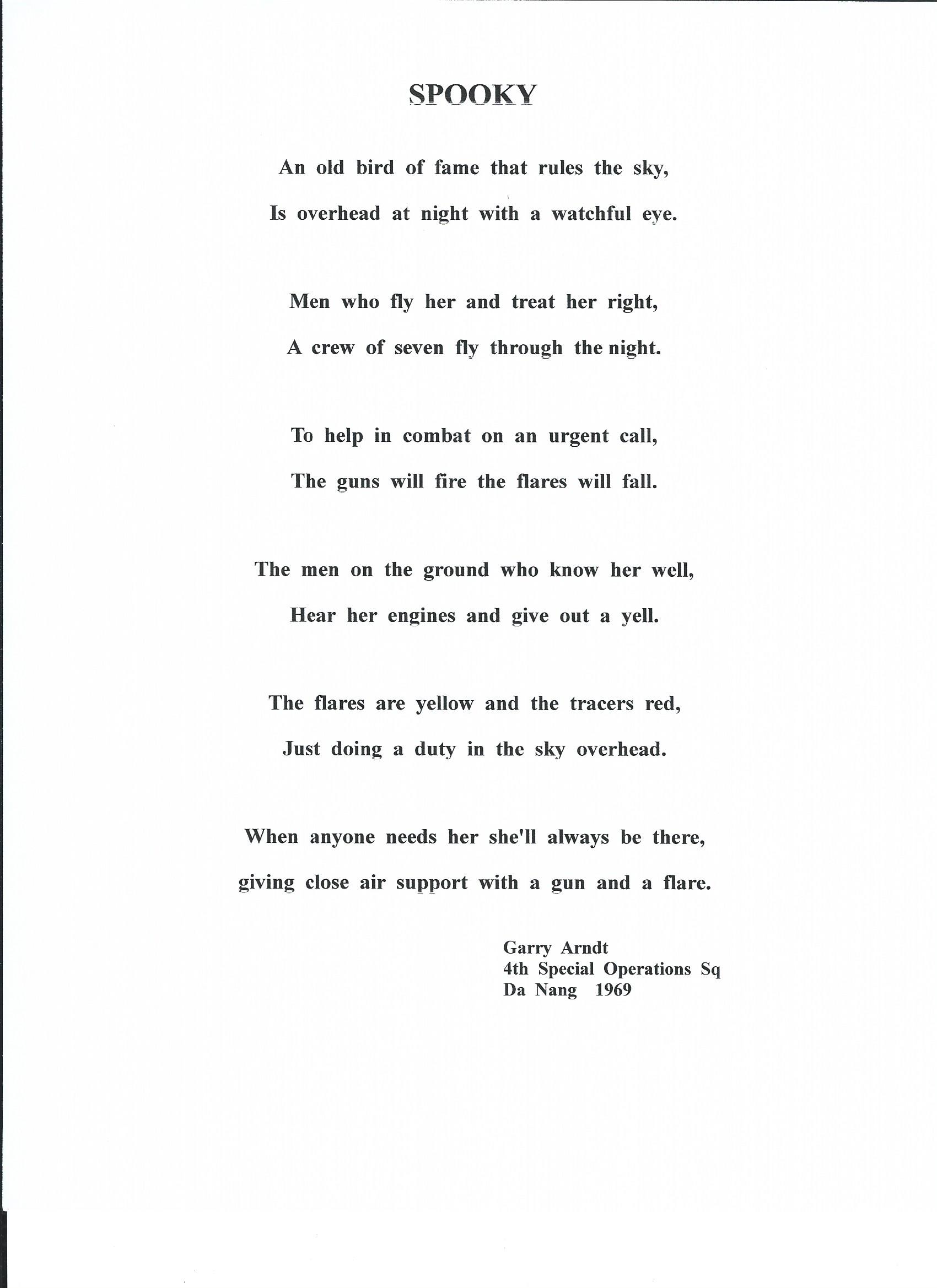 Garry Arndt
All photos Copyright 2007 Chris Smithson
This site is the personal property of Chris Smithson. It is hosted locally by ConnectNC and is not part of, affiliated with, or even close to being an official site of the Town of Southern Pines.