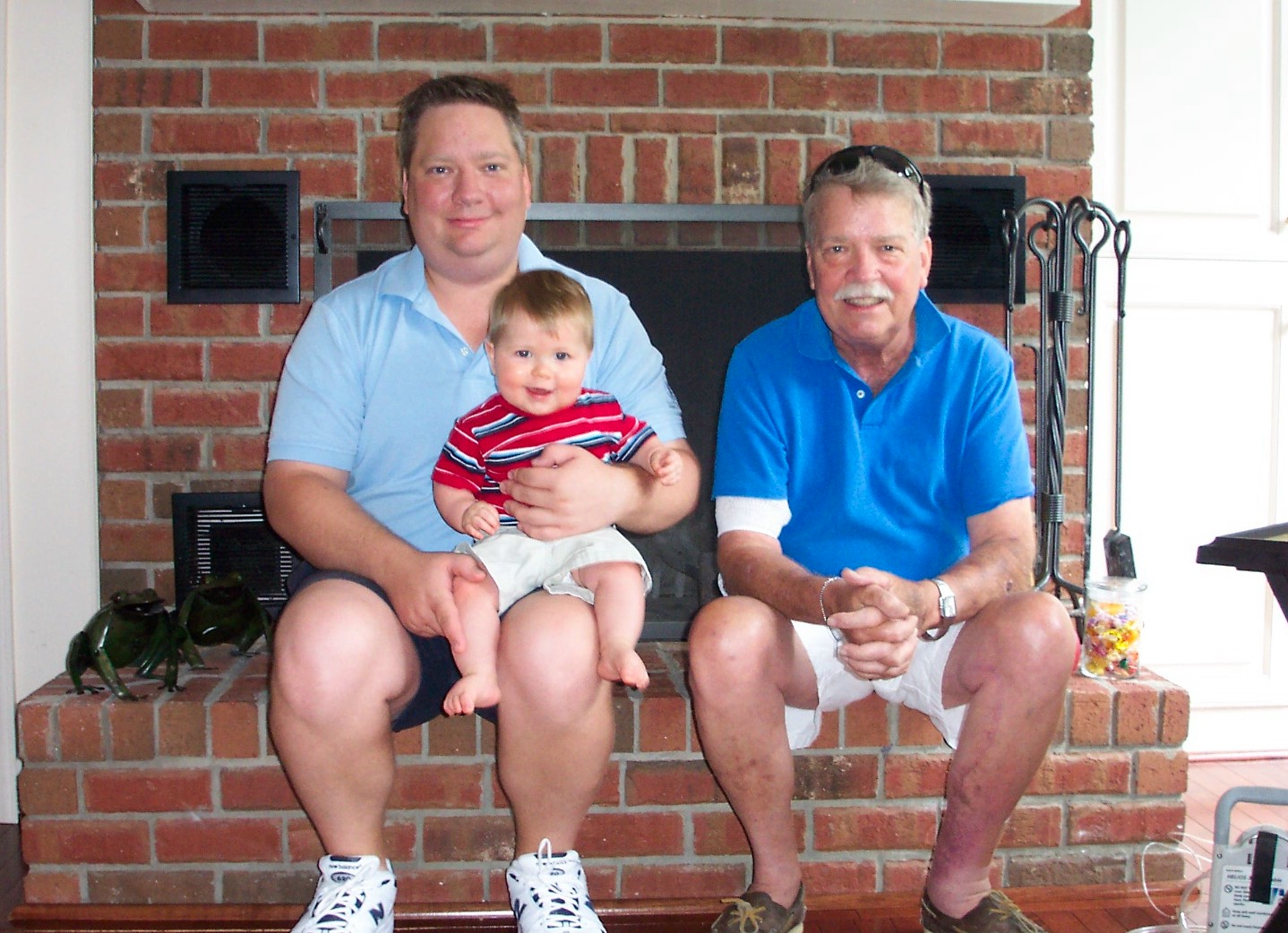 (Chris, Matthew, and Mike 7/4/2006)
Michael Lee Smithson, 63, of Southern Pines, died Monday, Dec. 25, 2006, at his home in Southern Pines.
A celebration of his life will be held January 13 for family and friends at the family's home.
Mr. Smithson was born in Kansas City, Mo., to the late Lee Kerby Smithson and Marie Schmidt Smithson. He was a 1961 graduate of East Southern Pines High School. He received his bachelor's degree from Belmont Abbey College in 1966. He served in the U.S. Air Force during Vietnam and flew over 350 combat missions in AC-47s and B-52s. Among other medals and citations, he was awarded the Distinguished Flying Cross and the Vietnamese Cross of Gallantry for his actions in the defense of the Special Forces camp at Duc Lap.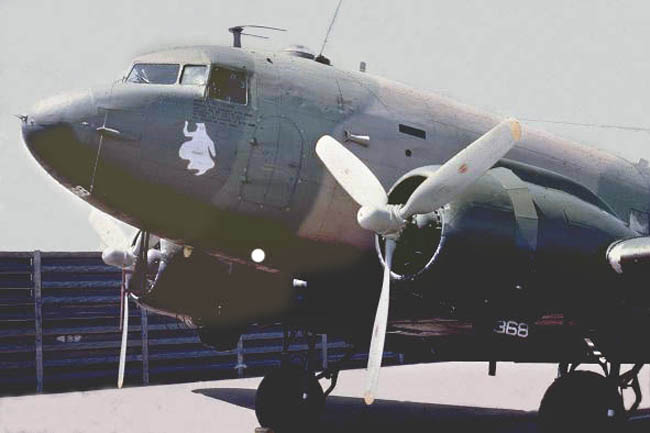 From 1974 to his retirement in 2004, he worked in the family business, Smithson of Southern Pines, Inc., a manufacturing operation in Southern Pines. He was a member of the Kiwanis Club of the Sandhills since 1975, and served five terms on the Southern Pines Town Council, holding offices of treasurer and mayor pro-tem. He served on the Southern Pines Planning Board and was a volunteer firefighter with the Southern Pines Fire Department from 1977-1997.
Mr. Smithson spent his retirement years maintaining his horse farm, working on his model train collection, and fighting the never-ending battle with falling pinecones.
Mr. Smithson is survived by his wife, Wendy; his sons, Christopher Allen Smithson and his wife, Mary, and Mark Stephen Smithson and his wife, Ashley, all of Southern Pines; his daughter, Dale Marie Smithson of Southern Pines; his brothers, Kenneth Smithson of Southlake, Texas, and Buck Smithson of Southern Pines; his sister, Sandy Donovan of Memphis, Tenn.; and three grandchildren, Samuel, Mia, and Matthew.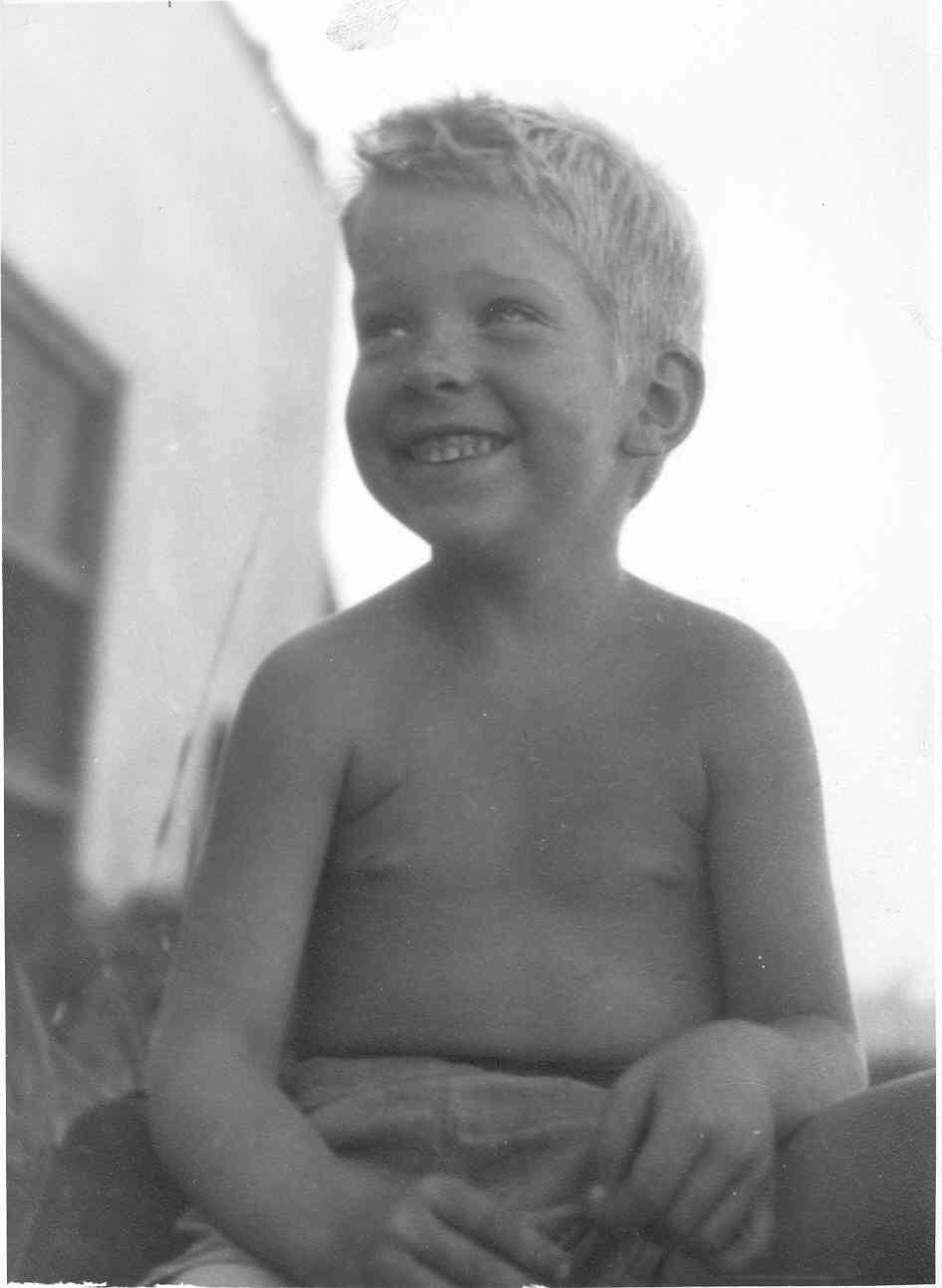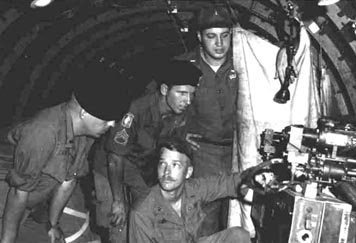 Update November 2008: It has been almost two years since he died. A lot of people have mentioned to me that they did not know he was sick. Though he was on supplementary oxygen for much of his last year, he was doing pretty well until his last few months. Pop had been diagnosed with Myasthenia Gravis, an autoimmune disorder, about eight years before. It is not typically a fatal disease and was not in his case. What was ultimately fatal was the cure. In order to treat his MG, he was on immunosuppresants like Prednisone. In addition to leading to his needing two new hips from bone loss, the cortocisteroids, by design, suppressed his immune system in order to protect his body from itself. Ultimately, he died from a respiratory infection that all the IV antibiotics in the world couldn't seem to cure. He went peacefully in his sleep in his own bed on Christmas morning 2006.
This site is the personal property of Chris Smithson. It is hosted locally by ConnectNC and is not part of, affiliated with, or even close to being an official site of the Town of Southern Pines.